Do you suffer from depression or anxiety?
Has the quality of your relationship deteriorated over the years?
Do you struggle with the following sexual activities: affairs, prostitutes, cybersex, phone sex, massage parlors or obsessive fantasizing?
Are you worried your partner has a sex addiction?
Are you ready to be more engaged in your life?
There is hope!
A General Psychotherapy Practice with a
Specialty in Sex Addiction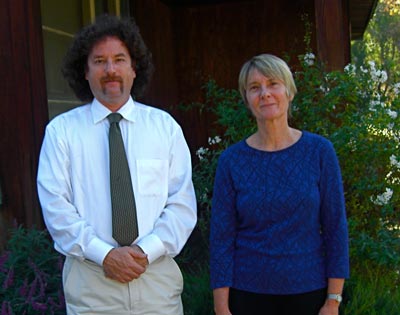 David Marcus and Marilyn DuHamel
Our Underlying Philosophy for Psychotherapy and Recovery Work
For many years we have offered psychotherapy in Silicon Valley for a wide variety of psychological issues, counseling people who struggle with depression, anxiety, loss, challenging life transitions, and difficulty establishing or maintaining meaningful relationships. We can help you discover what is getting in your way and assist you in finding connection to yourself and to others.
We also have a special expertise in the areas of sex addiction and intimacy issues. When working with addictive behaviors, we provide strategies and tools for change, but our therapy approach also addresses the deeper underlying issues that have generally led to these behaviors such as loneliness, social anxiety, low self-esteem, fear of intimacy, sense of loss of control, or difficulty expressing needs and feelings directly. We believe each person wants a life of integrity and authentic connection but can lose the path, sometimes even the hope, that this is possible. Instead, you may end up settling for harmful and ultimately unsatisfying substitutes that can increase your guilt and shame, sending you deeper into isolation and hopelessness. This becomes a vicious cycle – one that we can help you break, while helping you create connection to yourself and others.
Go to top

Serving the San Francisco Bay Area, East Bay, and Silicon Valley, including

San Jose, Palo Alto, Los Gatos, Mountain View, Redwood City, San Mateo, Milpitas, Fremont, and Santa Cruz.
Marilyn DuHamel, LCSW • 408.261.1550
I. David Marcus, Ph.D. • 408.313.3365
1022 W. Hedding Street, San Jose, CA 95126
---