Finding the Right Therapist
It is critically important that you find a good match in working with a therapist: someone who seems to understand you and your concerns, someone with whom you resonate. Take a look at our biographies below, but also feel free to give each of us a call in order to get your questions answered and a more direct sense of our personal style.
I. David Marcus, Ph.D.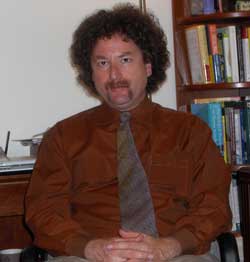 I did not choose my career; instead, my career chose me. It came through a series of mentors, whom I have been fortunate enough to have. I applied my Bachelors of Arts in Psychology from the University of California at Santa Cruz toward a Masters of Science then a Ph.D. at the Pacific Graduate School of Psychology (now Palo Alto University). Shortly after becoming licensed in 1999, I was introduced to Dr. Alvin Cooper. I trained in the diagnosis and treatment of Sexual Addiction (or sexual acting out), addressing this difficulty and others, such as anxiety and depression, through group, individual and couples treatment. In each of these modalities, I apply an active, goal-oriented approach. Dr. Cooper and I published articles and a chapter. I appeared as an expert on Sexual Addiction on Dateline NBC and National Public Radio.
Most recently I completed a four-year training in Intensive Short-Term Dynamic Psychotherapy (ISTDP). ISTDP has taught me how to help my clients learn how to precisely understand feelings and their functions, so emotions that are often experienced as enemies become allies. This has revolutionized my work with Sexual Addiction and many other difficulties, especially those related to anxiety, anger and depression. I look forward to collaborating with you as we separate what is healthy from unhealthy and tap into your innate drive towards growth.
Specialized Training in Sex Addiction Recovery Work from Alvin Cooper, Ph.D.
We received many years of specialized training in sex addiction and other sexuality issues from Alvin Cooper, Ph.D. at the San Jose Marital and Sexuality Centre. Dr. Cooper was a recognized leader in developing research and treatment approaches regarding sexual acting out, with groundbreaking work on internet addiction. He wrote Sex and the Internet: A Guidebook for Clinicians and gave presentations on topics related to sexuality and sex addiction both nationally and internationally. He wrote numerous chapters and articles for publications, many of which were co-authored with the therapists at the Centre. Dr. Cooper died in 2004, but he has left a legacy that has provided help and hope to those struggling with problematic sexual behavior.
Go to top

Serving the San Francisco Bay Area, East Bay, and Silicon Valley, including

San Jose, Palo Alto, Los Gatos, Mountain View, Redwood City, San Mateo, Milpitas, Fremont, and Santa Cruz.
I. David Marcus, Ph.D. • 408.313.3365
1602 The Alameda Suite 101, San Jose, CA 95126
---